Solar Boss Powering Oceanwise 2022!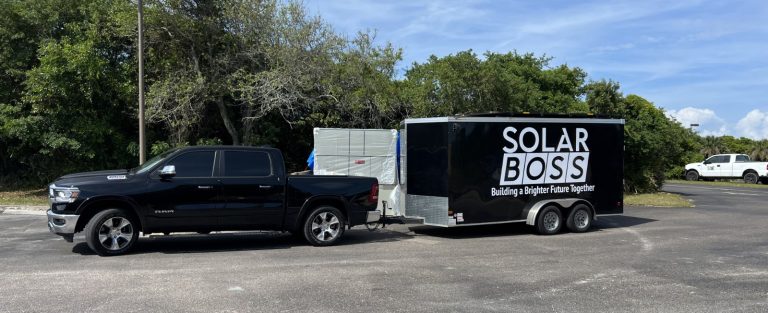 Solar Boss is excited to have the opportunity to power Oceanwise with clean renewable energy created and stored right on site. You may have noticed the equipment as you walked in but if you look closely, you'll notice the solar array mounted to the top of our service trailer. This array is currently sending energy to the event and as the sun sets tonight, it will quietly switch to battery storage that has been charged by those same panels. You will not notice the transition which will occur completely automatically.
Solar Boss offers a wide variety of systems to handle any size of home or energy pattern. We also offer battery systems powered by solar that can keep your whole house running indefinitely in the event of any power outage. Site survey, electrical engineering, structural engineering, HOA approval, permitting, materials, and installation is all included. These systems will generally qualify for a 26% ITC federal tax credit.